There are many reasons why there has been a rise in men growing out their beards in recent years, Covid19 or Coronavirus has also made an impact where many men now have had the time to grow their beards and not feel awkward during the early stages of the beard cycle.
In this blog, we will cover the benefits, touch a little on history and throw some man beard facts and man beard myths your way so you know what to look for when searching the web for man beard care facts, history and simply just to help you on your beard journey.
What Does A Beard Mean To A Man?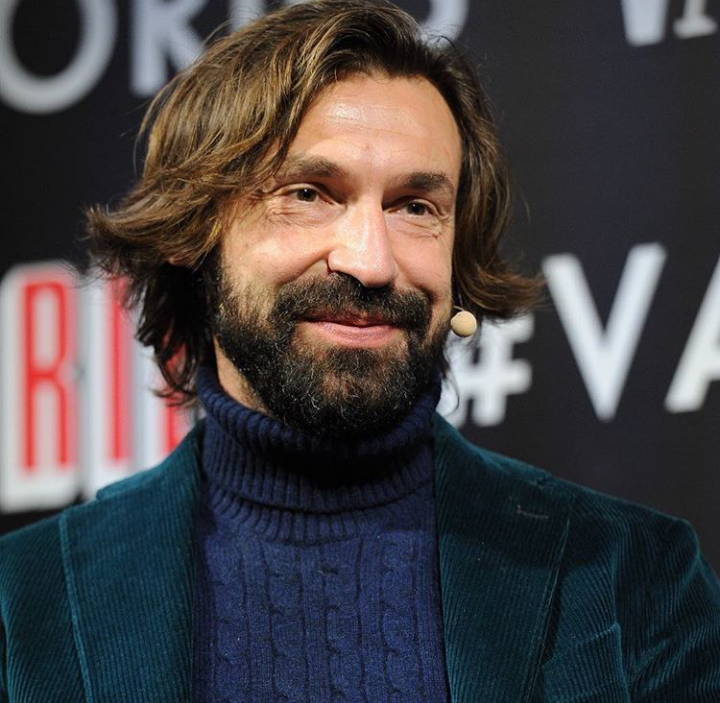 Beards are a bold statement!
Beards stand for patience, knowledge, wisdom and not to mention the awesomeness of owning a beard. 
bgg
Beards that are confident are well-groomed, maintained, and healthy. 
Man beards are a work of beauty, such art must be given the attention one deserves.
Andrea Pirlo - One Of The Best Beards In Football
Man beards are a work of beauty, such art must be given the attention one deserves.
The internet is full of bad & good beard content, that's why we want you to have a trustworthy source to go to for the latest beard trends, man beard tips, beard jokes and of course the best beard products. Natural, transparent, and fully safety assessed with a beautiful scent with top-quality service.
So, let me convince you on my knowledge that growing a beard is healthy for you!
Beard confidence or as we say beard with confidence, having a beard people will always stop and stare and very often compliment you, if you're keeping on top of your beard game.
As I said, Males grooming is a work of art. Beards are awesome & so are you!
10 Beard Facts You May Not Know
Having grown a decent beard, recent surveys have proven that those who maintain their beard game have a boost in confidence due to the man beard.
Beard protects you up to 95% from UV Sunrays.

 

Clean-shaven men are more likely to carry infections due to shaving.

 

The average beard growth for a man beard each year is 5 ½ inches.

 

Over 50% of men globally now have a beard.

 

Beards grow faster in the daytime than at nighttime.

 

Summer your beard grows faster.

 

Over 80% of women prefer a man with a beard.

 
Yes, Beards do keep you warm. They also protect you from getting that dreaded cold due to the insulation around your neck. When someone gets a sore throat, your body temperature rises and so does the temperature in your throat. This is to fight off the potential sore throat, a beard will also reduce the chances of infections and will minimise allergens.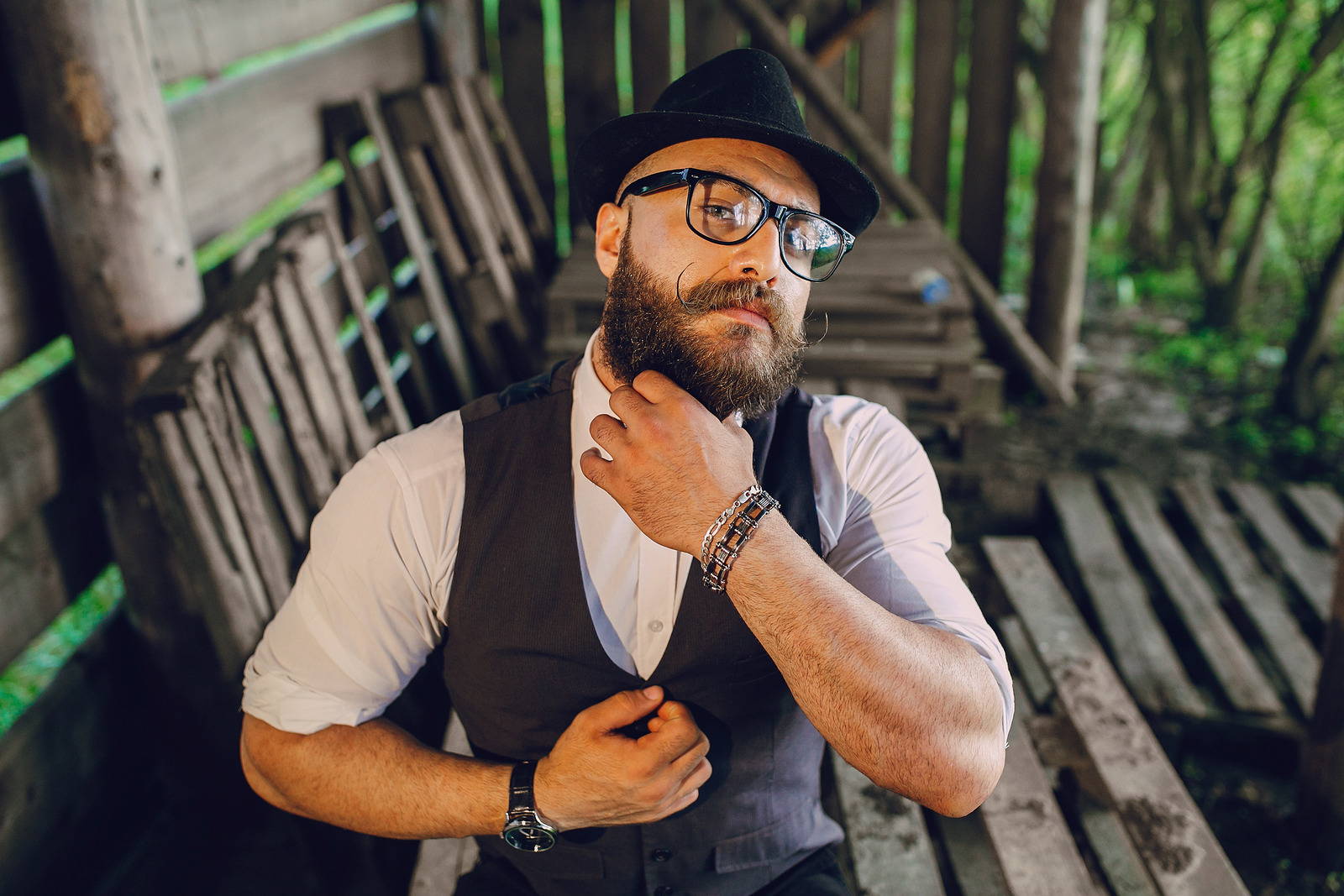 Following on from above, picture your nose hairs (these protect against infections)
Similar to masking your neck and cheeks, the beard creates a natural antibiotic that fights bacteria.
Now, why did I mention your nose hairs?
According to Dr Addison P Dutcher, Nose and Throat hairs are designed by nature to help guard your lungs against deleterious particles. 
Diets & Beards, 8 Top Diet Tips To Promote Beard Growth
Water, do you drink enough? 
Yes, first on the list is water.
Many of us fail to meet the daily requirement for our body's intake of water.
Not drinking enough water can be stopping your beard growth, as water makes up on average 60% of an adult's body. This will also reduce oil production in your skin, due to the lack of toxins going through our kidneys as these also affect our hormone levels!
Do you like fish? 
Well if you do then this is good news!
Fish are high in Omega 3, natural fats are not just great for your beard but also your body.
Just ensure you keep within a balance of omega 3 and omega 6. Too much omega 6 and not enough omega 3, Omega 6 will increase estrogen levels in men (yes, estrogen is for the women) resulting in a reduction in testosterone not good for us men as this is a big factor in promoting beard growth as well as muscles.
Sweet Tooth, Me Too! – Cutting Back On Sugar Is A Must!
Yes, too much sugar is bad for you but do you know some of the actual reasoning behind this?
I thought so, Again referring back to testosterone!
Testosterone will reduce due to the intake of sugar, timing can be dependent on the amount of sugar added to food. Also adding a build-up of fat due to having a high-calorie intake.
Morning Coffee, is the morning essential to my day!
What's your morning brew, Coffee or Tea?
Reducing your caffeine intake won't just beneficially help you physically but this will also help you mentally. Did you know that too much coffee drives your adrenaline which also causes you to crash with a mix of cortisol, not so good aye!
Egg-cellent (yes an egg pun)
Eggs are phenomenal for many key benefits, that help build, repair and recover your body from exercise. Is High in protein and the perfect way to start the morning(Scrambled egg on toast). Great for increasing testosterone levels, as mentioned testosterone is great for beard growth. Your body loves it too, Natural in fatty acids, vitamin D & rich in biotin which also promotes beard growth.
Eggs have always been vital in every meal plan, if your looking to lose weight or even gain weight the benefits of eggs make them, in my opinion, the best source of protein again, high in amino acids which also helps increase physical performance.
Suggested - 7 foods that promote beard growth
Fruit 
Yes, you knew it was coming. Great for health and a must in any diet plan.
Beard Fact – Oranges are the best fruit for beard growth. Highly vibrant sources of vitamins, Vitamin C being key to boosting your beard & hair health. Other key nutrients such as beta-carotene, magnesium & flavonoids (these will also help with a more fuller beard reducing the little pain point PATCHY BEARD!)
Some more great fruits are:
Strawberries (Yum)
Bananas 
Apples
All 3 are high in vitamins and great for potassium and magnesium.
Potatoes 
You don't think after all that protein, I ain't going to mention carbs
"no carbs before marbs" – Ever heard that phrase?
Before we talk potatoes and beards, understand that carbohydrates are a must in everyday life, building muscle, being proactive and fighting the urge to binge potatoes are filled with top-quality natural ingredients.
Funny enough so are our products, Natural Beard Products.
As potatoes are high in top-quality natural carbohydrates these are brilliant for improving beard growth and the increase in testosterone will result in a boost of facial hair growth.
Meat
It's not all about chicken, Beef is the best meat for beard growth.
Red meat is ace for saturated fats which are soaring with the fatty acids that are needed to increase testosterone synthesis. Now, this isn't ideal for vegetarians however beef is a quality source of protein from an animal.
Need a decent butcher who delivers to me. 
Vegetarians – nuts & raisins are also great for your health and improving beard growth. Brazil nuts & macadamia nuts also contain natural fatty acids that help beard growth. Raisins help build a thicker beard!
Reduction in acne-prone skin
You do not have to be a teenager to suffer from acne, in fact, up to 80% of people have suffered from some form of acne at some point in their lives, this is quite common in adults up to the age of 30.
Growing out your beard won't just hide the acne you currently have it will also add an extra natural layer of oil over your skin. Not shaving also will aid, as you are not constantly opening up the surface making your skin more vulnerable to infections and exposing your skin to bacteria will only make your skin dry out.
The key benefits of this beard blog are some of my favourites 
(In my opinion)
There are many more if you are wanting to see some top-quality beard care because of you.
Want to improve the health of your beard?

 

Want to take advantage of the benefits listed above?

 

Need to fix your patchy beard?

 
If you're generally still unsure the following blogs will help you understand 
If you want to talk to me then feel free to drop a message to info@manmadebeardcompany.com
Have a great day,
Stay Safe, Stay Confident! 
#beardwithconfidence