Beard Care Made Easy - Beard Balm The Full Insight
What makes Man Made Beard Balms The Best?
I know what you're thinking (if you've never tried our products)
How can we say we are the best up & coming beard brand, well anyone but not everyone has the proof to support it.

Our reviews, Facebook recommendations, Instagram High Profile Endorsements and not to mention several publications backing this, yes these are all opinions from the top but you also have an opinion of your own.
I would love to hear it, if you have not yet tried Man Made Beard Products then you should. If you have then great let me know more rather drop a message or a little comment on this blog.
Ever Wondered What & How the ingredients in our Man Made Beard Balm's support your health?
Perfect, Well keep reading to find out more on the Man Made Beard Balm full insight into our beard care range and how they will benefit you & your beard.
Top-quality handmade beard care delivered direct to your door!

Covered in this blog is:
The Benefit's Of Man Made Beard Balms
the perfect beard balm recipe
argan oil for hair & yes beards
is jojoba oil really good for your beard?
sweet almond oil for a clean beard shine
The Benefit's Of Man Made Beard Balms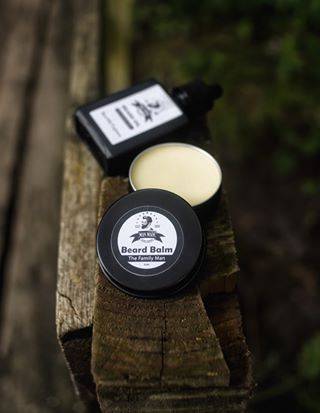 Aside from the feedback, you have read have you ever wondered why we took a different approach with our beard balms, going for Cocoa Butter is certainly not a cheaper alternative to the shea butter many brands use. It's only a matter of time people jump on it but it is for sure better than shea butter!
100% Better Than Shea Butter
We will dive into depth about cocoa butter for your beard care routine shortly, We only use top quality premium ingredient's using only soil association approved suppliers, so you can always trust us to source the best quality so we can provide the best beard care products for you.
Our Key Ingredient's to our beard balms are:
Organic Beeswax, Cocoa Butter, Argan Oil, Castor Oil, Jojoba Oil, Sweet Almond Oil
That's what I call the Perfect Beard Balm Recipe
It's not solely down to the ingredients either!
Each ingredient has its own boiling point, adding ingredients in at the wrong time for example essential oils will disturb the actual oil.
Adding the Beard Fragrance or Essential Oil when it is too hot will cause the oil to form a cloud when added to the mix, that's why its important to ensure everything has been timed from when you start heating your beard balm recipe otherwise, you will make a complete flop of it.
Cocoa Butter For Your Beard Care Routine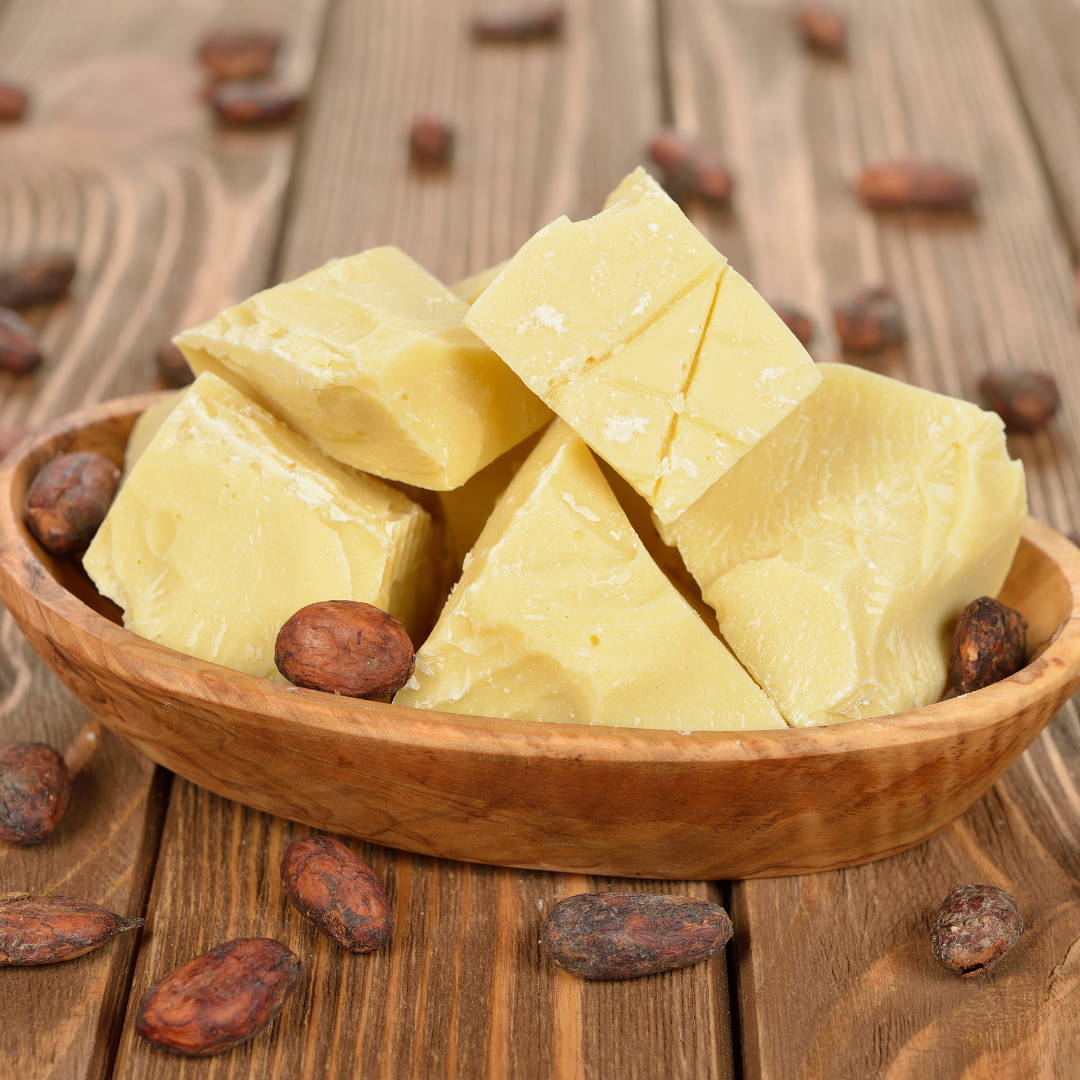 If you have been following any of the Man Made Beard Company socials, you would already know I am a huge fan of cocoa butter.
High in antioxidants which is a crucial component to protecting your skin being very rich in many vitamins & natural nutrients such as short-chain fatty acid's, it's probably now making sense as to why I use this as a key ingredient to the Man Made Beard Balms and soon to be launched Man Made Beard Butters.
Yes, Cocoa Butter is used for making chocolate but the benefits for your skin & hair are very breath-taking that such a rich creamy substance can outperform any other butter on the market.
Where does cocoa butter come from?
There is a 4 step process to creating the beautiful butter we know as cocoa butter, along with a big journey to the UK from mainly Ghana.
(This is where our cocoa butter comes from)

Other countries such as Ivory Coast are key players in worldwide Cocoa Butter manufacturing.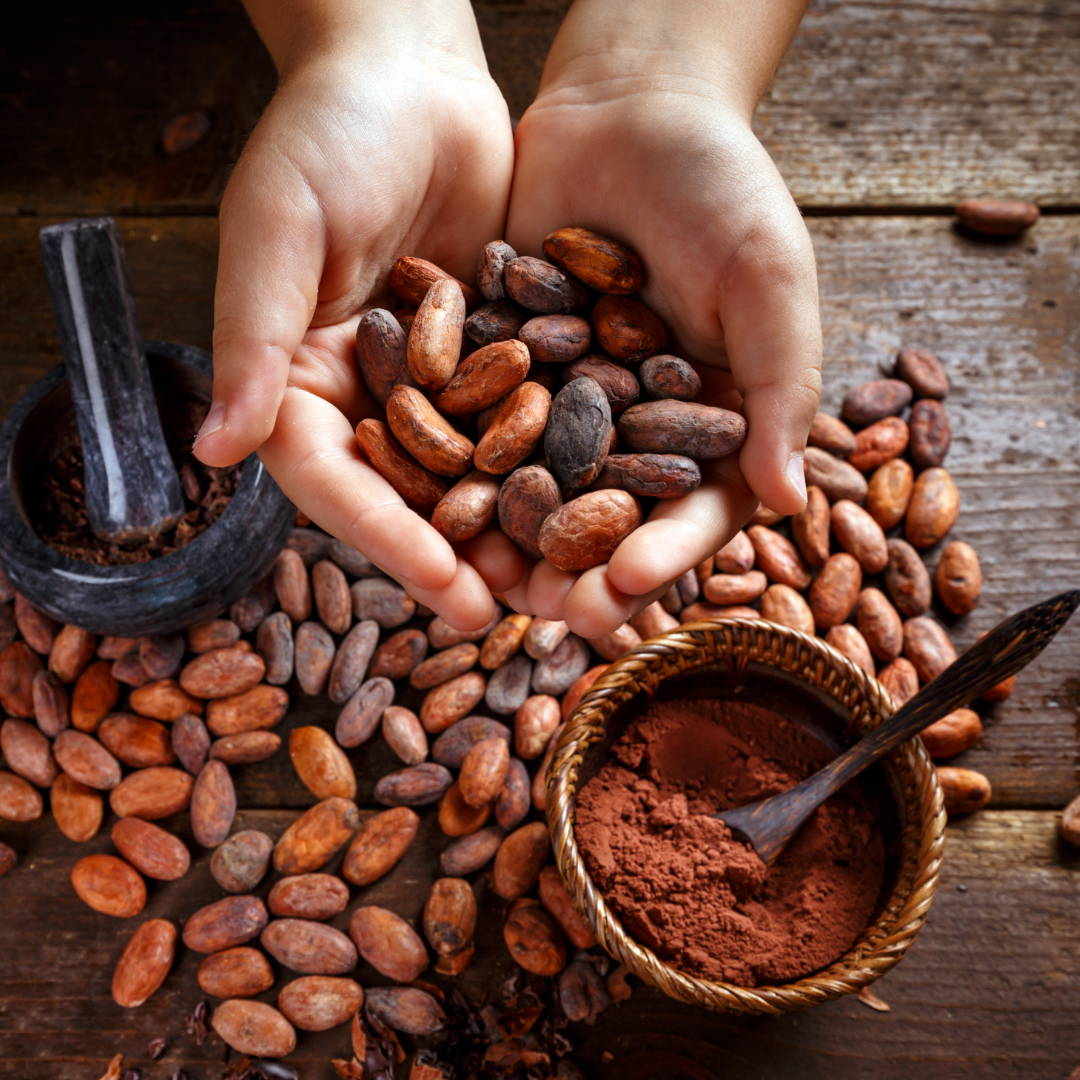 The 4 Step Cocoa Butter Process
Step 1 - Extracting the cocoa bean from the main pod
Starting off the cocoa pod is red, ales your an experience cocoa bean worker it is highly likely this is the most time-consuming part of the process.

Once extracted, you will see the actual cocoa bean inside of the pod is white and very luxurious.

The next part would be to dry the cocoa beans out, this is another long process many companies seem to skip this step trying to buy time, removing the actual bean as a whole can prove to be a little tricky.

It's advised to use a blunt knife so you don't damage the bean and pull the bean from the pod as a whole.
Step 2 - Cocoa Beans Need Fermenting
Defining the quality of the cocoa bean comes down to intensify the flavour of the actual bean.
How to ferment the cocoa beans:
Add Cocoa Beans to a pile where they will not run loose (pots & boxes work well)
If doing so make sure there are air holes in the box for the bean to breathe.
The beans will sweat so you want to keep a tray or some sort of space from the box or pot you're using, otherwise the grease will sit at the bottom of the pot soak, back in and completely destroy your work.
Every couple of days you want to move them around a little, this will break up the sweat and allow the beans to heat up more evenly.
This process can take up to two weeks.

Step 3 - Cocoa Beans cooling off period (drying out)
Previously mentioned that you want to move the beans around allowing them to breathe, as they ferment the juices you want to dry these off to preserve the quality of your product (Cocoa Bean)
This step is quite simple, you want to remove the moisture from the cocoa beans.
The dryer the bean the better quality (the purest form of cocoa butter)
Many companies dry these out with ovens, smaller companies or sole traders will air & sun dry the beans. This is a very timely process once again this can take several days before you get down to the moisture you would like to finish off with.
Again throughout this period, you want to be flipping the beans to dry them out thoroughly.
Step 4 - Keep Grinding & Pressing
The easiest for of extracting the cocoa butter is to warm them up and press, this is an easier way but not the way to the purest raw cocoa butter.

To provide pure & raw cocoa butter, you want to press the whole bean to extract the butter. Another way to do this is by grinding the bean so much you then extract the oil.

So simple terms, it's quicker to press the butter when it's warm but if you want to have raw butter then cold press (longer process)

Cold pressing is better as you will get a purer form of butter.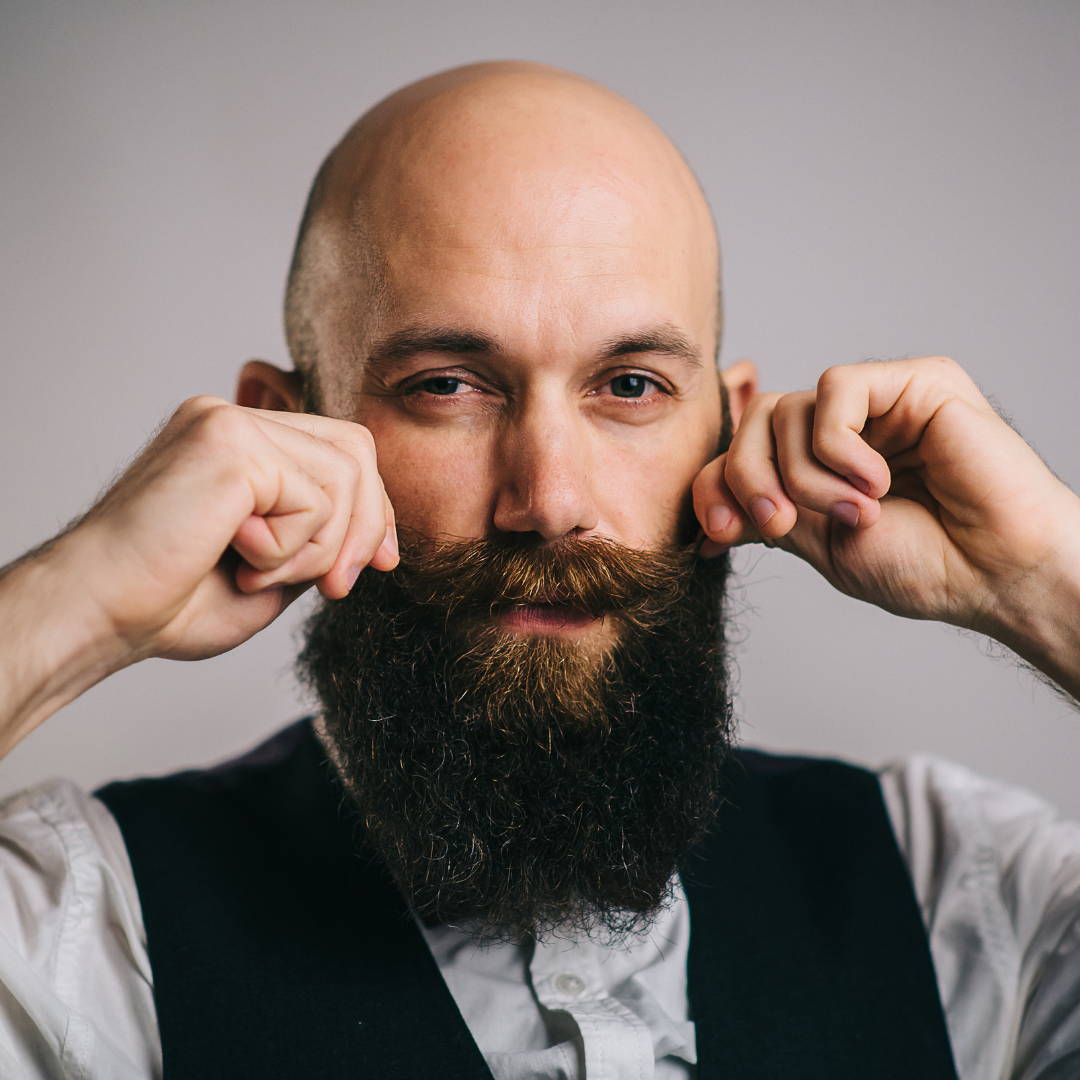 Cocoa Butter Key Benefits For My Beard
Prevents hair loss & split ends
Strengthens your Hair shaft
adds volume & strength to your beard
reduces the beard frizz & curly hairs

makes your beard more manageable

fights against beardruff

high in antioxidants fighting off bacteria

supreme moisturiser
Argan Oil For Your Beard Hair
You already know that this is the best product for any hair type, beard, head, armpit, a bum who knows how far you'd take it but you know it's bloody fantastic!
So, we may as well start with Argan Oil being high in vitamin E. Produced as a plant oil from the fruit of the Moroccan Argan tree (Argania Spinosa).
Being High in fatty acids makes this a great Antioxidant & Anti-inflammatory. Research shows applying Argan Oil directly to the skin will help reducing inflammation caused by injuries or infections.
Two particular fatty acids called oleic and linoleic acid makes up most of the Argan oil's fat content. Argan oil is particularly great for improving moisture, reducing breakage and helps reduce beard frizz.
Healthline report Argan Oil can prevent & and improve skin conditions like Psoriasis & Seborrheic Dermatitis
Similar Key Benefits as Cocoa Butter (Ironic I Know)
It's clear that these two ingredients were made to be blended together.
You will find Argan Oil in almost every leading cosmetic if that be men's, women or even children's products this is certainly an ingredient that you're looking for & most certainly need.
I'm not going to repeat the cocoa butter benefits as they are the same as Argan Oil But with Argan Oil, there is a few more benefits id like to mention.
3 Other Key Benefits For Your Beard Health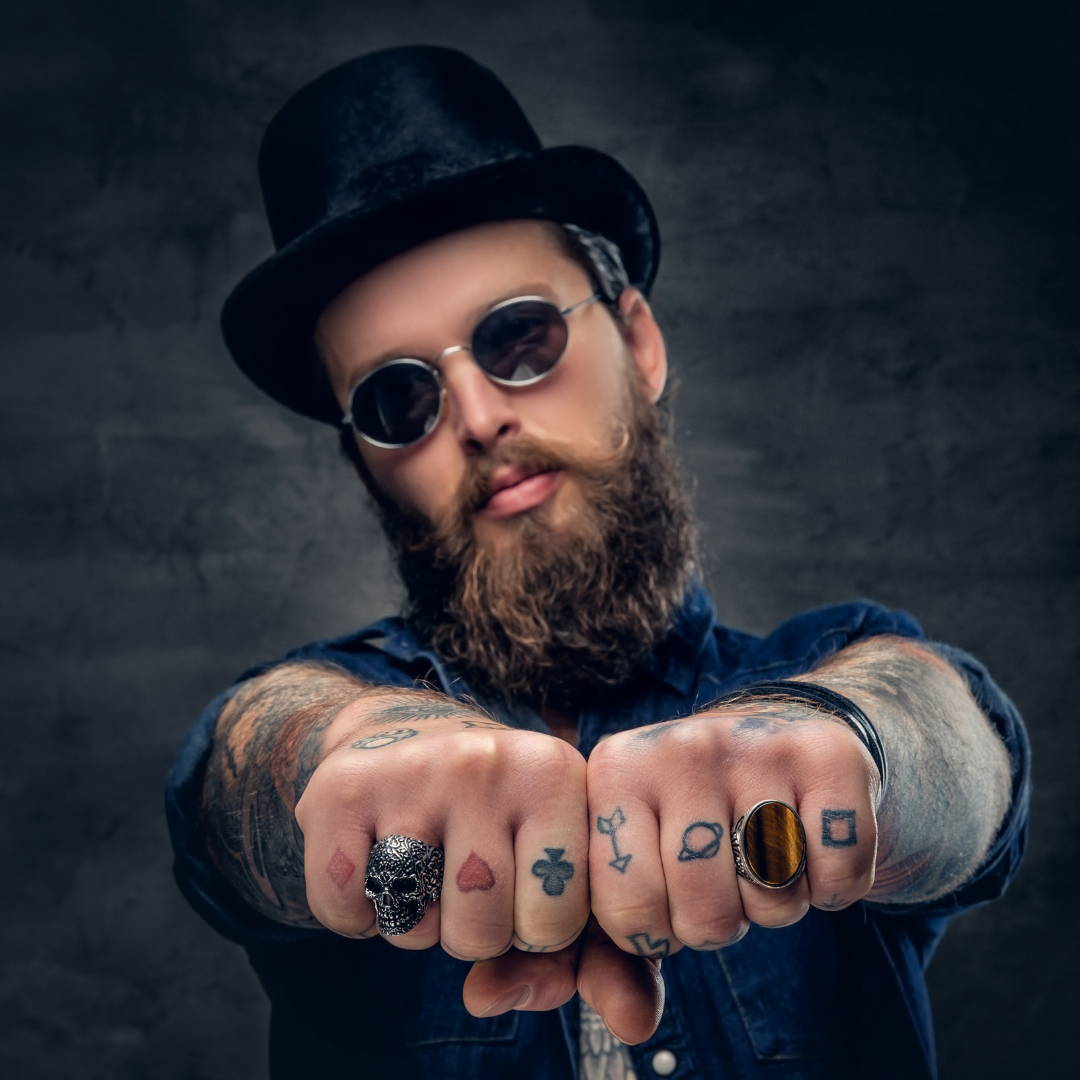 Protection from your heated beard brush
or other iron types of styling products.


Protects you from sun damage.


Adds a clean shine to your hair.
Is Castor Oil good For My Beard hair?
Sorry to push on I wanted to tell you something
you're less likely to know the answer's too.

Massively Underrated - Castor Oil Is a beauty!
Unlike many carrier oils Castor oil is very thick, One of the reasons I use this in the Man Made Beard Balms is because it helps thicken the blend of the oils and contributes to the smooth beard balm you all know.
There are some great benefit's too, very different to the ones I have mentioned so it's great to spice up the product quality properties. I do not use castor oil in the Man Made Beard Oils for the simple reason it will thicken up the oil and not actually be as lightweight to target your skin beneath.
(this is the key point to using beard oil)
I have however been asked to do a thick oil which is something in the works potentially for 2022.
Where does castor oil come from?
Castor oil comes from India (at least ours does)
The oil is pressed from the castor bean, the smell is very distinct which is great for not covering the scent in your products. As castor oil is a vegetable oil once pressed from the bean itself with an average of 90% being high in fatty acid chains.
Having been used in many beauty products from skincare to haircare due to the lathering effect in soaps and many washes. A great enhancer for hair conditioning and anti-dandruff or in this case beardruff.
Even though Castor oil is a natural oil, it's actually a natural preservative.
Being used in many foods from sweets to savoury products, many countries like India, Pakistan & Nepal where a small application of castor oil is used on many of their foods such as rice & wheat to stop their food from rotting, this also increases the life expectancy of that particular product.
You're probably starting to see the pattern now, maybe even understanding some of the thorough research I have done not just into this blog but the actual products.
11 Castor Oil Benefits For your beard
Thick extract which is great for nourishing your hair
Protects your beard from heat damage
reduces split ends in your beard & hair
reduces flakey beardruff / dandruff
Promotes beard & hair growth
thickens your beard & hair
full of goodness, high in vitamin E, Omega-9 & many fatty acids
Adds a healthy shine to your hair
Locks in moisture - Best Combined with beard oil
With these 11 key benefits listed for your hair alone, you can see exactly why this beauty has been added to our balms, you can certainly feel the difference between our Man Made Beard Balms compared to many others on the UK Market!
is castor oil enough for beard growth?
Before you think you only need castor oil, I thought id jump in and just say yes it's great for beard growth but you want to mix up the ingredients to add a little variety to your benefits.
Castor oil is great as a standalone product but once mixed with many other variables like the ones I have crafted you will notice a big difference in your beard game!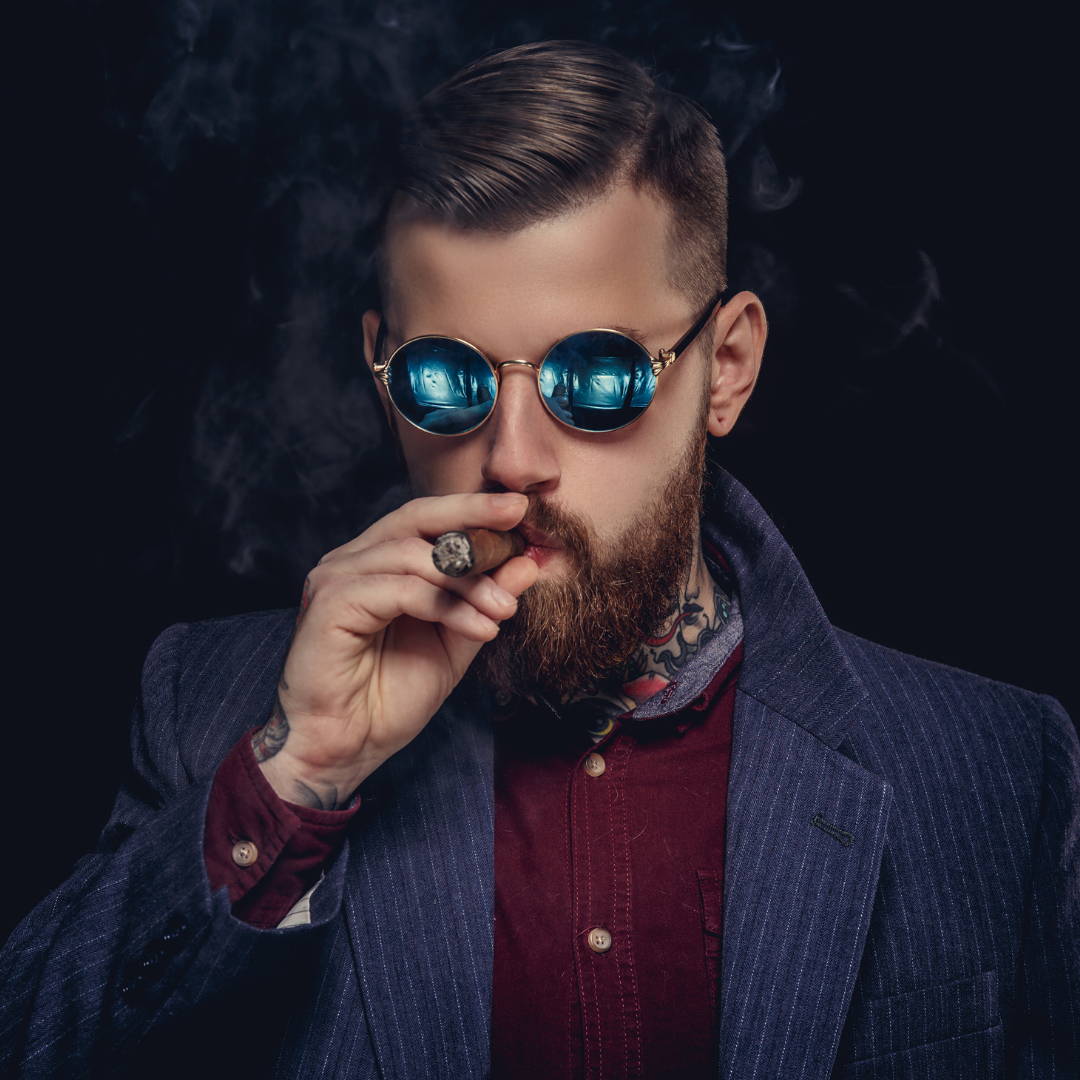 Is Jojoba really the best for your beard?
Jojoba Oil is anti-bacterial, anti-fungal, anti-inflammatory and it is non-toxic. This is great for individuals like myself who have sensitive skin, it comes from southern Arizona, Southern California and North-western Mexico.
Unlike Grapeseed and Coconut oil It has an oxidative stability index of approximately 60, meaning it has more of a stable shelf life (one of the main reasons why this is used in our oils as opposed to those mentioned)

Jojoba oil includes its ability to moisturize the hair, prevent hair loss, reduce inflammation, prevent acne, soothe sunburn, rejuvenate the skin, eliminate dandruff, fight free radical damage, boost the immune system, and speed up the healing process.
What is jojoba oil and how is it made?
Jojoba oil is cold-pressed like many of the other oils mentioned above, the only difference is that when exposed to cold temperatures this product will start to solidify as it's just over 50% wax which is extracted from the jojoba bush also known as Simmondsia Chinensis.
When stored at room temperature jojoba oil will then return to a liquid form.
What are the benfits of jojoba oil for my beard?
Great Anti-bacterial - reduces skin inflammation
fights beardruff - get rid of beardruff / dandruff
Adds volume to thin hairs
Jojoba is an emollient - protects and repairs damaged hairs
adds a clean shine to your beard hair
Promotes beard & hair growth


Is jojoba oil or castor oil better for beard/hair growth?
In conclusion, these are both great natural oils, having similar benefits it really does come down to opinion. I personally believe Castor oil is better than jojoba in solid products such as the Man Made Beard Balms because it's a great natural thickener with great absorption.
Jojoba oil is better in a liquid form because it's lightweight compared to Castor oil, this is the reason we have this included in the Man Made Beard Oils.
Sweet Almond Oil For Beard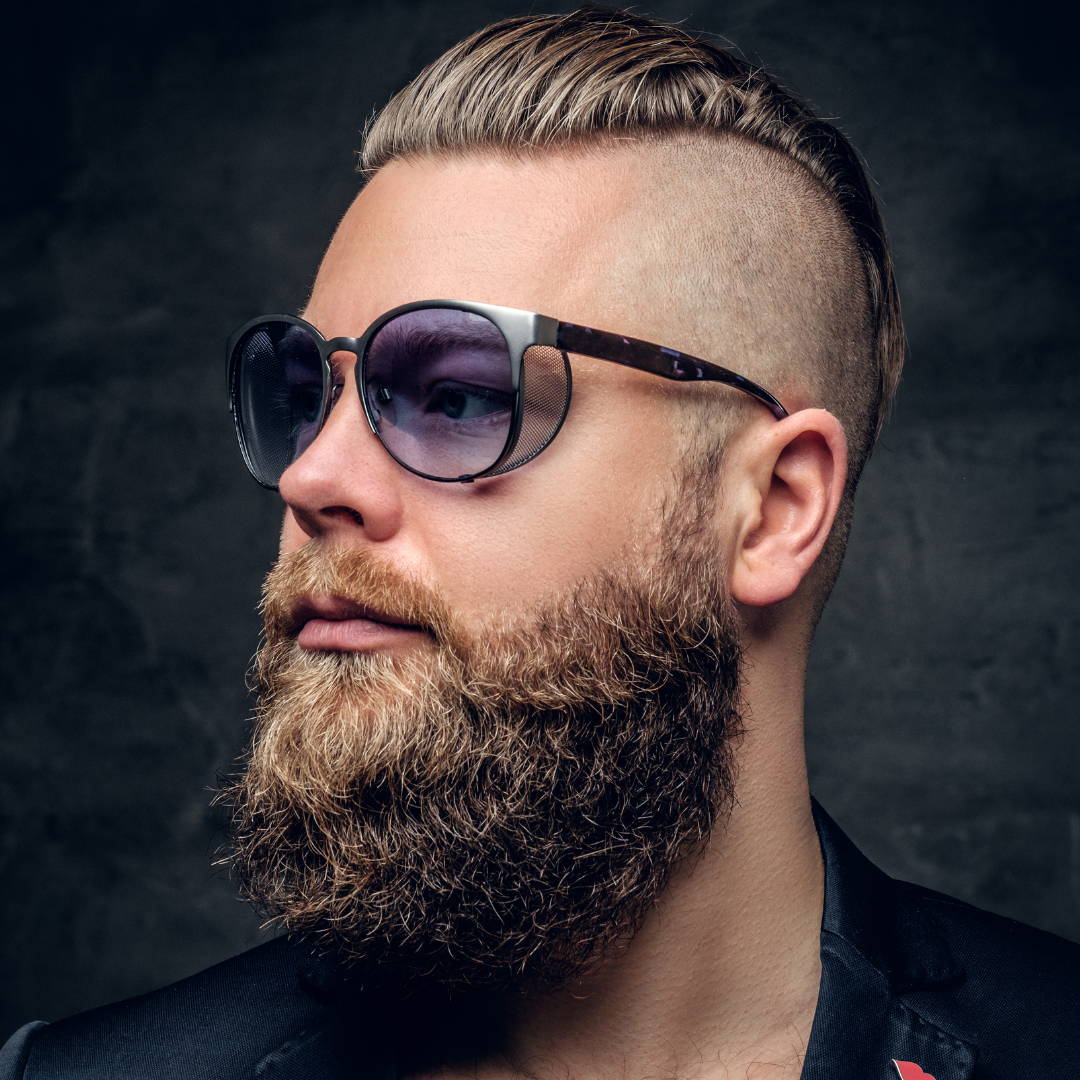 We source our Sweet Almond Oil from the USA, again as before the nuts are
cold-pressed and grinded to extract the oil.
Sweet Almond Oil, has many nicknames, King of nuts is a big one dating back before Vikings to roman times around 4000BC.
This used to be given to the dignitaries
(a person considered to be important because of high rank or office - google)
to boost their work & organisation skills.
What does sweet almond oil
do for your beard?
We all know it's famous for adding that beautiful clean shine, with high levels of Omega-9 & Vitamin E making this a great natural antioxidant. Increasing the strength of your beard hair strands whilst softening your beard.
With continuous use over time, you will also notice your hair being easier to maintain & comb through as sweet almond oil is actually an emollient it will fill in the gaps and return your beard to a cellular level.
11 Key benefits of sweet almond oil
for your beard hair
Strengthens your beard hair
High in Vitamin E & Omega 9
Almond oil is an emollient
Lightweight - Easily Absorbable
Natural Sealant - Lock in moisture
Our Essential Oils & Fragrance Oils
This is where you find the scent (ales you use The Perfect Man Unscented)
When you buy with us, you can trust that all our products & ingredients have come from a reputable supplier that is Soil Association approved and on top of their game in regards to keeping you safe. Adding to that, you already know the depth and precautions we take to make all products fresh and safe for you the consumer.
If you want to read more about safety then you can see our blog - CPSR