The market is now flooded with gadgets designed to enhance today's gentlemen's handsome appearance. Men have become more self-conscious about their appearance, and they are willing to put in the effort and spend the money to look good and attractive.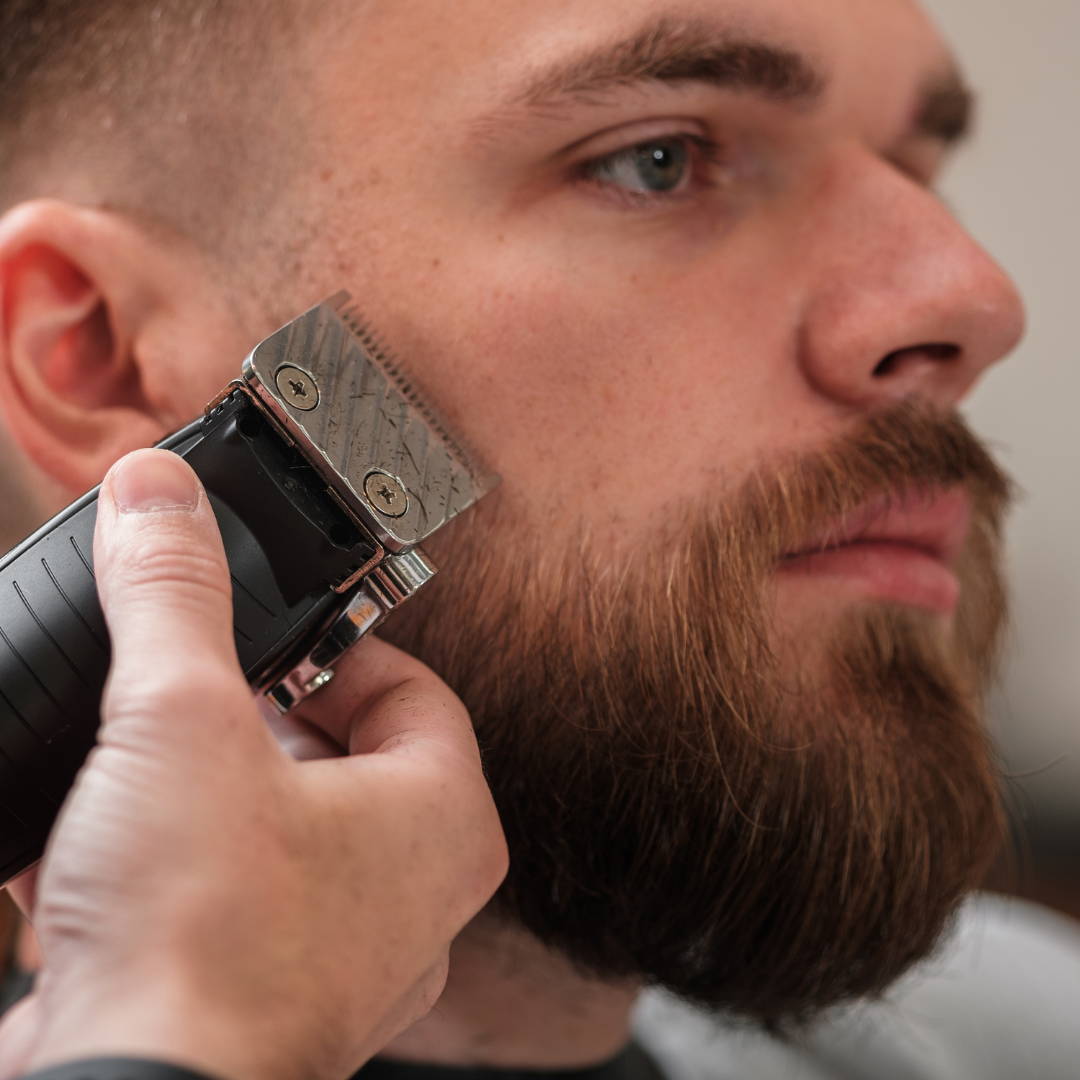 Whatever Your Beard Style
Men's hair trimmers are an essential part of their wardrobe. Yes, an increasing number of men are indeed utilizing this device, but it must be remembered that this device must be used cautiously to extend its lifespan. The Trimmer has comb-like teeth at the end of its handle, which is used to cut and set the beard.

It is made of stainless steel and will not rust under normal circumstances. It must, however, be greased or oiled regularly and then thoroughly cleaned to ensure that the sharpness is not compromised. If it has been washed, it must be entirely wiped to ensure that all moisture has been removed. Once it has dried, pack it up.

The trimmer is equipped with a slot for a handgrip. It determines the angle at which the blades will operate to be as convenient as possible. The grip is the most effective for setting, and a little pressure can work wonders on the beard and moustache. 
A wrong angle will cause the hair to be pulled in the wrong direction, resulting in pain and scarring. It will not cut but will instead pull. As a result, the angle must be maintained, and with a bit of practice, good results can be achieved.
Cordless operation and excellent manoeuvrability allow the product to be used in any direction. With both hands, you can trim your facial hair from every angle. It is preferable to sit in front of a mirror and complete the work quickly and efficiently. The trimmer is so good that after the trim, every single hair falls into its proper place.
For those people who are new to the salon, it is recommended that they schedule a consultation. After a portion of the trimming has been completed, it is necessary to blow out the trimmer's teeth. It can be cleaned with a beard brush so that the trimming work is not hindered in any way. 
A well-maintained beard trimmer will last longer and perform better.
It is not difficult to use the beard trimmer for men, which comes with simple instructions. For first-time users, there is text and illustrations that are simple to understand and follow along with. Illustrations serve as a learning tool for those who do not read the text. After a few months of weekly use, one battery set should be sufficient.
Those who use the gadget daily may find that they need to change the batteries more frequently. The cost is minimal, and most consumers can keep it in good condition for the duration of their ownership. In addition, the product comes with a warranty, which is a bonus. It provides the buyer with the assurance that the piece being purchased is free of flaws.
Nevertheless, in the event of a breakdown or any other type of uncertainty, the product will be repaired by the company. If you want to give yourself a worthy trimmer, the trimmer is the best product you can choose from. The company has an excellent reputation and helps to instil confidence in its customers. Its customer base is spread across the globe.
Why has male grooming become so popular?
There was a time when male grooming and beautification were considered taboo. Males were only expected to maintain a clean appearance. Styling and special male grooming were left to the professionals in the movies. This meant that personal care product manufacturing companies didn't have any product ideas, pitches, or product designs for men to use in their product development processes.
Companies began focusing their attention on male grooming products due to market saturation in terms of product ideas and a newfound coolness in the world of male grooming. 
With Beard Care Products growing on the average bearded man, using natural ingredients for maximum benefit, it's a no brainer to why Man Made Beard Company Products are highly rated within the UK beard care industry.
Along with many men's skin routines there has been a huge increase in whitening creams, hair gels, shavers, and trimmers flooded the market all of a sudden, and the competition was fierce. Within a few months, men's fashion had become the hottest thing.
No Beard Filter - The Growth In The Beard Market
There is no shying away from the fact beards are definitely on the uprise, with many men now growing out their beards due to covid, giving a fair amount of time to be dedicated to the timely process. One big concern which we must let you be made aware of is many businesses have started up without the proper knowledge on the matter, with beard care products they need to be certified and safety assessed to be on the market. With the rise in businesses setting up over the covid period without the correct planning or knowledge, we have also seen an up-rise of illegal products hitting the market.
Yes, this may be because of lack of knowledge, again if you're a new business looking to start-up or you've finally decided to do the right thing then please get in touch, more than happy to support others in aid of your customer's safety.
With that also said, it's also down to the consumer to challenge these fraudulent acts and ask that simple question "are your products certified with a CPSR" (Cosmetic Product Safety Report)
Unsure what a CPSR is? - Read the "CPSR" Blog
What is the operation of a beard trimmer?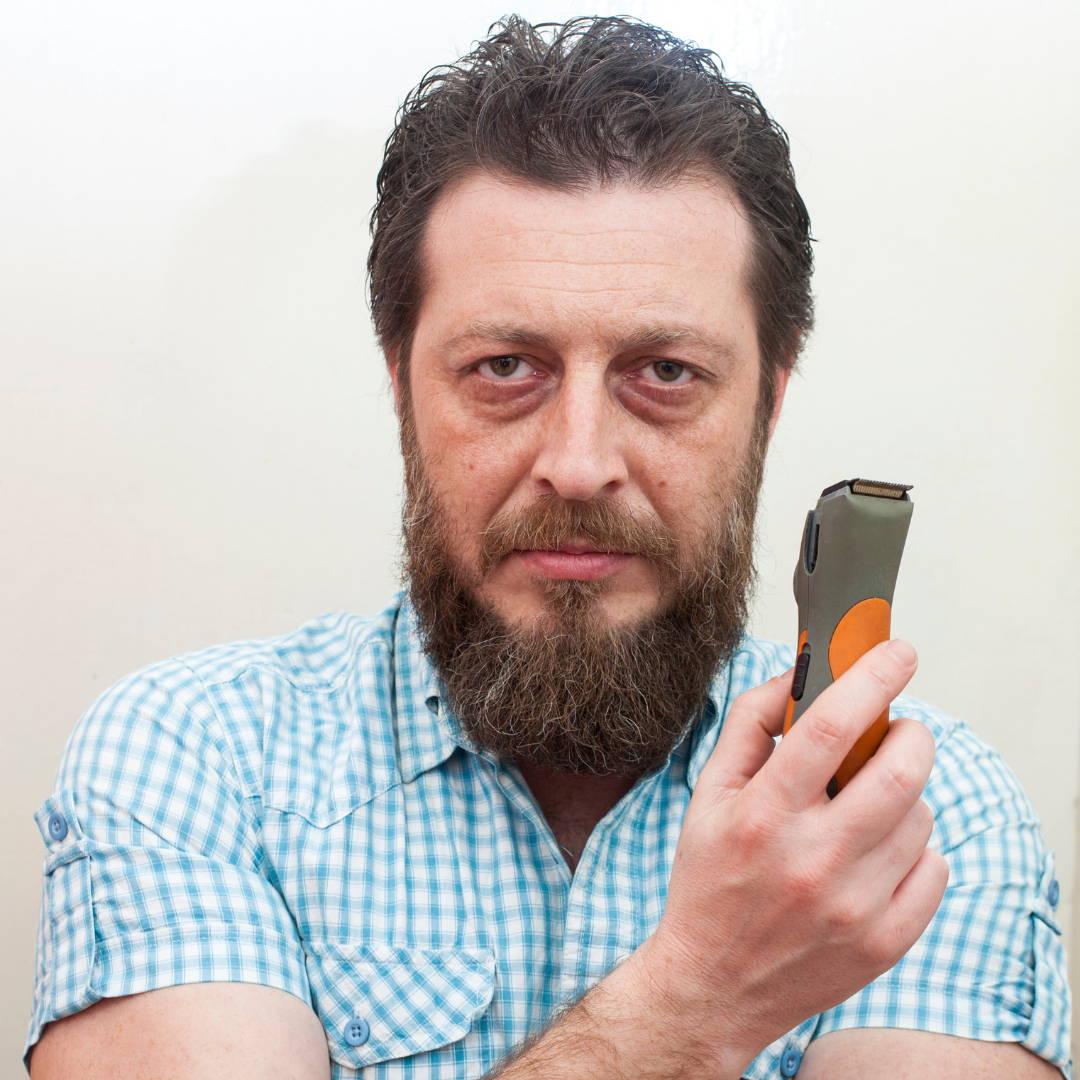 Electric shavers and beard trimmers are both operated similarly. Rotating razors are at a higher level of performance to maintain hair length. Beard trimmers are typically comprised of oscillating or rotating razors attached to an electronic device to perform their functions. Aftercoming into contact with the device, hair is forced to slide through the shield.

The razors concealed behind this shield are designed to cut facial hair evenly, resulting in a smooth trim. If the device comes into contact with bare skin, the protection protects the person from being cut by the razors. Not every beard trimmer is created equal. Some of them can snag, scratch, or simply aren't effective when it comes to facial hair. When it comes to precision trimming, trimmers are the most effective all-in-one trimmers available. They deliver the best results with the most precise trim.
Men used to visit the barbershop regularly before the invention of shavers and trimming machines. Getting your hair cut or your beard shaved by a professional was the standard practice. When it came to the situation, there was little choice.
The introduction of shavers and trimmers, on the other hand, has altered the condition. Now we have the option of using a trimmer, shaving or cutting our hair. It becomes critical at this point to determine which option is the most advantageous for you to select. Because every man is different, it is ultimately up to him to decide what he wants, but here are a few considerations that should assist a man in determining whether he requires a hair trimmer or not!
Advantages of using a beard trimmer include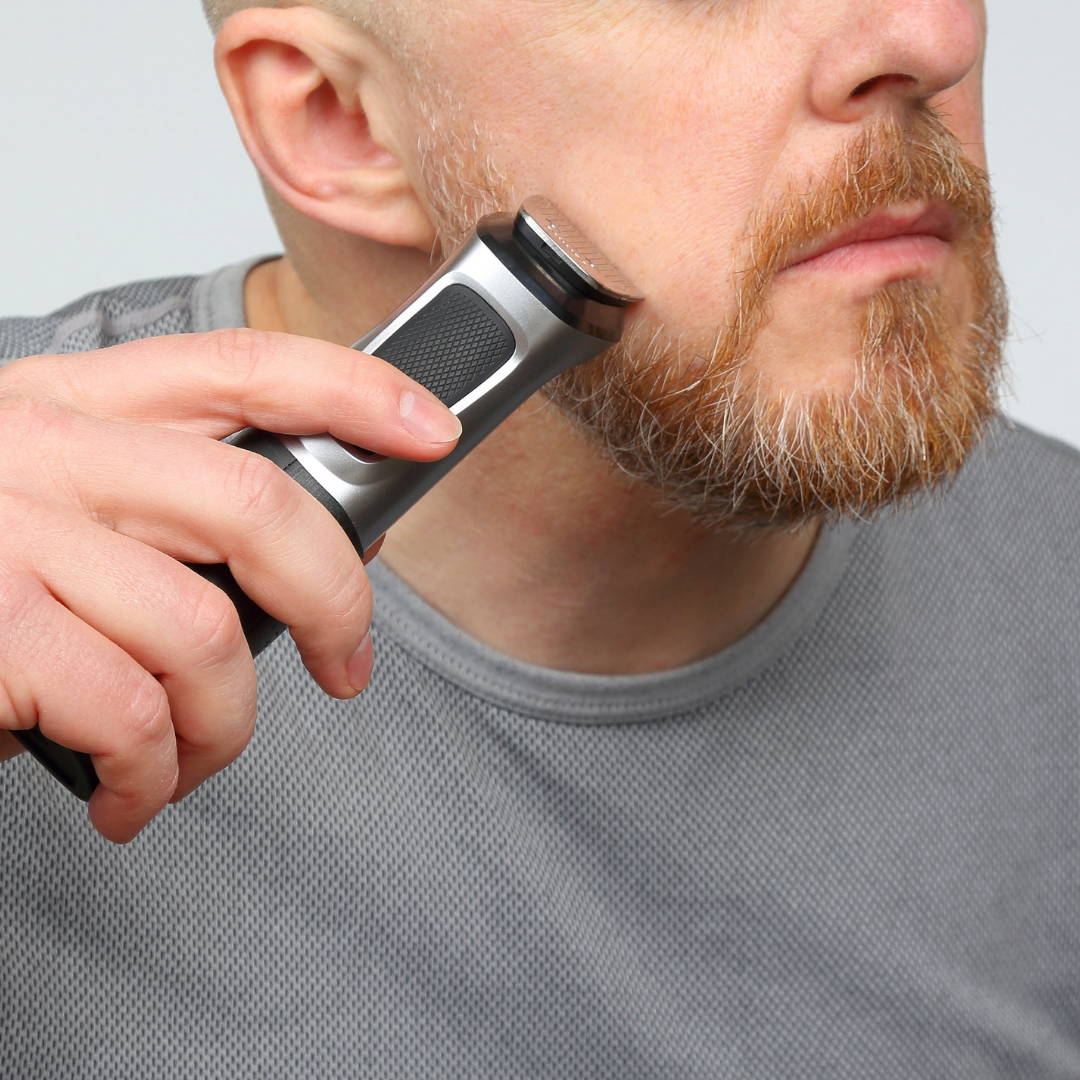 It is a 'Do It Yourself' tool that anyone can use. As a result, it's suitable for use at home. Simply plug it into an electrical outlet, just as you would with any other household appliance, and your trimmer is ready to use immediately. 
It saves money over and above the cost of regular shaving. You can save money by doing your unique styling at home instead of spending extra money at the salon.
It helps you save time, a trip to the barbershop to get your hair shaved is a time-consuming process. To save time, you can simply use the trimmer in a dry manner and get on with your day without stopping. 
If you have some more minutes, you can shave your beard with the trimmer. A trimmer is far more convenient to use than a traditional razor blade. A razor blade is less precise than a surgical blade.
Choose a cordless model with battery options to enhance your shaving experience. Style of Beard there are a few things you should know about your facial hair options now. For men, there are eight different face shapes. Identifying your face shape will assist you in selecting the beard style that best accentuates your best, manliest features.
Disadvantages of using a beard trimmer include
The disadvantages of using a trimmer are as follows: The most significant disadvantage of a beard trimmer for men is the cost. The price range for a good trimmer is generally relatively high, especially when it comes to quality. The second disadvantage is that, unless it is a high-end model, it consumes a lot of electricity.
If the device is not used with caution, it can have a burning sensation on the skin. If it is not used correctly, it can cause skin damage. For first-timers, it can be challenging to deal with.
Shaving Advice for Bearded Men Shaving can be pretty irritating for most people, but it is still a necessary part of daily life. They can, however, take heart from the amount of maintenance that men with beards must maintain. Regular beard trimming is frequently a more difficult task than shaving yourself clean.
At the same time, an untrimmed beard appears clumsy and untidy, indicating that the person has no regard for his appearance, which often gives a rather negative impression. Opinions on whether a beard looks good on a man to vary, and various factors influence the answer.
However, beard trimming has proven to be a difficult task for men who have decided to grow a beard, even if only for a short time as an experiment. However, when done regularly and efficiently, it is only a few minutes of work per day. The first thing to remember is to shave all hair below the adam's apple. Neck hairs are unnecessary and give an untidy appearance. Then, keep the overall proportionate volume of the beard by clipping off the odd long single beard.
Remember that a uniform beard is just as unappealing as a completely irregular beard. Proportion is the key to a good beard. Previously, scissors were used to trim the excess edges, but there is now an alternative: the beard-trimming machine.
Beard Brothers Dont Forget This
With the right look, you can attract the right kind ofattention. Now, for those of you who don't mind, just let it grow! Once you'vedetermined your face shape, you can choose the style you want, as well as thelength, shape, and amount of area you want to cover.
Remember that whatever you choose will reveal a lot aboutyou, whether you like it or not. If you work in an office, meet with clients,or attend meetings, make sure you keep your hair and face well-coiffed. Ruggedlooks can also be pulled off professionally.
If you are struggling with your beard routine or would like to know more then feel free to get in touch as no questions ever go un-answered.
In need of some top quality beard care products?