Man Made Beard Company
Discover the Perfect Blend of Aromas-Scented Beard Oil Collection for Unmatched Modern Day Male Grooming!
Welcome to our exclusive scented beard oil collection, where the art of grooming meets the power of aromatic bliss. Immerse yourself in a world of captivating fragrances and experience the unparalleled benefits that our premium blends provide.
From the refreshing Spearmint & Bergamot to the invigorating Cedarwood & Tea Tree, the tantalizing Spearmint & Eucalyptus, and the harmonious Lemon Grass & Lavender, our scented beard oils are designed to transform your beard care routine into a sensory journey like no other.
Spearmint & Bergamot - Refreshing Awakening
Invigorate Your Senses with Spearmint & Bergamot
Our Spearmint & Bergamot scented beard oil is a burst of refreshment that awakens your senses. The invigorating combination of cool spearmint and uplifting bergamot creates a fragrance that revitalizes both your beard and your mood.
Experience a refreshing blast of energy as you nourish your facial hair and indulge in the aromatic bliss that this blend offers.
Cedarwood & Tea Tree - Natural Excellence
Harness the Power of Nature with Cedarwood & Tea Tree
Our Cedarwood & Tea Tree scented beard oil is a testament to the excellence of natural ingredients. The woody notes of cedarwood, combined with the cleansing properties of tea tree, create a powerful blend that promotes a healthy beard and soothes the skin.
Revel in the earthy, grounding aroma as you embrace the nourishing benefits of this unique blend.
Spearmint & Eucalyptus - Revitalizing Uplift
Embrace Revitalization with Spearmint & Eucalyptus
Our Spearmint & Eucalyptus scented beard oil is a revitalizing elixir that breathes new life into your grooming routine. The cooling spearmint invigorates your senses, while the refreshing eucalyptus clears the mind. Together, they create a blend that uplifts and energizes, leaving your beard looking and feeling rejuvenated.
Embrace the revitalization and experience the invigorating power of this unique combination.
Lemon Grass & Lavender - Serenity and Sophistication
Find Serenity in Lemon Grass & Lavender
Our Lemon Grass & Lavender scented beard oil is a harmonious fusion of serenity and sophistication. The citrusy zest of lemongrass combines with the calming aroma of lavender to create a blend that transports you to a state of tranquillity.
Immerse yourself in the delicate balance of freshness and relaxation, while providing your beard with the care it deserves.
Buy Scented Beard Oil Now and Experience the a Healthier Beard Within 7 Days!
Elevate Your Grooming Journey Today
Ready to elevate your grooming journey to new heights? Explore our scented beard oil collection and choose the perfect fragrance that aligns with your preferences. Indulge in the captivating aromas of Spearmint & Bergamot, Cedarwood & Tea Tree, Spearmint & Eucalyptus, and Lemon Grass & Lavender.
Click below to order your bottle
Share
View full details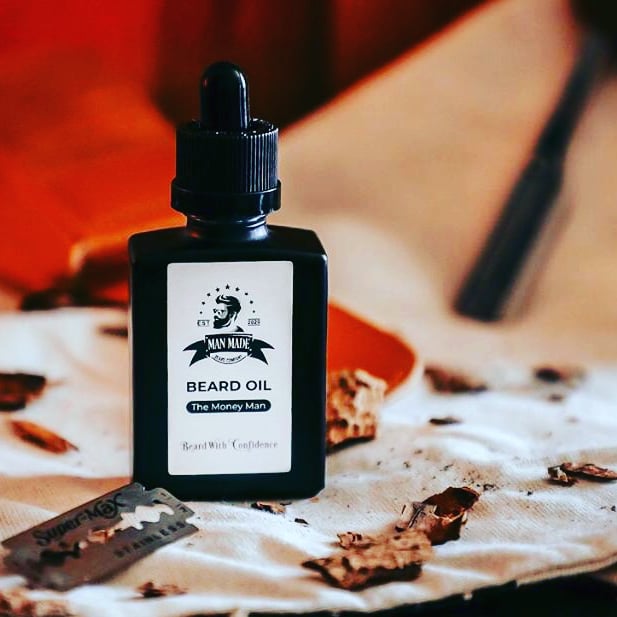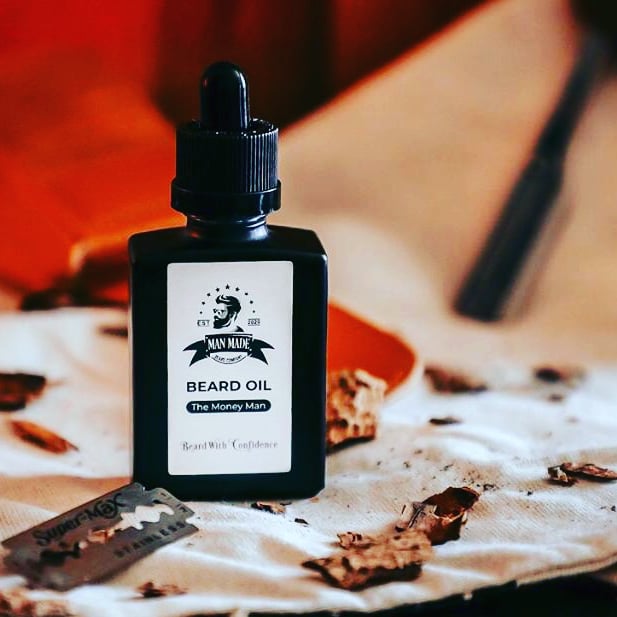 Scented Beard Oil - 30ml
Regular price
$50.16
Sale price
$38.60
Unit price
per
Sale
Sold out
Share
View full details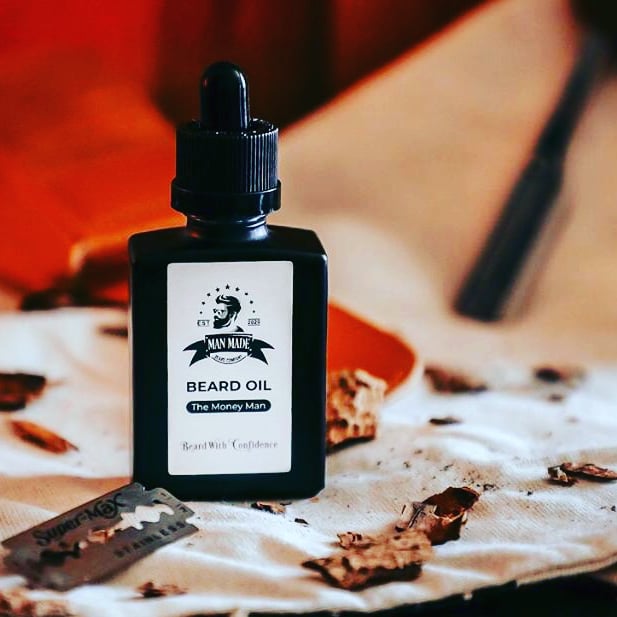 Is this product a fit for your needs, see below.
Benefits

Fights Against Irritation & Reduces Beard Itch.
Softens & Conditions Your Beard & Skin Beneath.
Promotes Beard Growth
Made With Natural Ingredients
Lightweight Beard Oil / Non Grease
Ingredients

Ingredients - Argan Oil, Jojoba Oil, Sweet Almond Oil & Essential Oil Blend




Carrier Oil Benefits

Argan Oil (Argania Spinosa (Argan) Kernel Oil) - Comes from the morocco Argan tree, the oil is produced from the kernels of the tree. The fatty acids in argan oil will help eliminate Beardruff (Dandruff) and tackles dry skin, as our facial hair doesn't produce as much sebum as our scalps, this is an ideal oil to use in any grooming product. Another key benefit of argan oil is that it reduces fizziness and split ends.

 

Jojoba Oil (Simmondsia Chinensis) - This oil is perfect as an all-around for reducing skin irritation and acne. With natural antioxidants and high levels of Vitamins, Jojoba has been known to promote healthy skin by delaying ageing as a natural moisturiser, the benefits are endless. Combined with Sweet Almond Oil together is great for reducing skin irritation.

 

Sweet Almond oil (Prunus Amygdalus Dulcis) – This comes from the dried kernels of the almond tree. Many benefits come with this oil including lots of vitamins A, B & E. we have added this as a main carrier oil as it reduces itching and inflammation. This oil is very easily absorbed which improves your complexion and increases your youthful glow.

ALLERGENS - CONTAINS NUT OILS
How To Use Beard Oil

When considering using it as part of your beard routine you want to apply a small amount of beard oil, ideally the size of a 5-pence piece and rub your hands together distributing the beard oil through the palms of your hands.

In an upward motion apply by getting to the skin beneath your beard and finally in a downward motion to add the shape of your beard.

To get the most out of this product, you would want to use a beard comb to spread the oil evenly through your beard once applied.

Use a Boar Bristle Beard Brush for that more defined finish!

Added note: You want to keep to a regular beard routine in order to achieve maximum results.

Always apply after showering to replace any lost nutrients from the heat of the water.
CPSR CERTIFIED

CPSR (Cosmetic Product Safety Report)

This means this product is fully certified to legally sell on the market & registered under UK LAW.

Always check with beard care suppliers if they are certified, as we have seen a huge influx of brands/companies coming through and completely writing off the safety of their customers.

We want you to feel secure when using our products, so we follow all the necessary laws to ensure you can trust the products you are using.
See what other beard brother are saying
Nick Lewis

"Have used many beard products over the years but nothing comes close to this stuff, my beard is now in tip top condition and smells absolutely amazing even hours after applying it! "

Danny Lloyd

" Love the Man Made Beard Company products. I wouldn't go anywhere else! As well as the product quality the customer interaction & support/contact is second to none. Very approachable & always get a response. Great to have and be able to use a genuinely local company. "

Danny Williams

"Just another order from this legend!

Honestly the best products around

Just washed my beard with the new shampoo, it is sensational the smell is unreal you can tell each product is made with care I will only use man made ! "

Kevin Harris

"These products are fantastic. I previously bought the usual big brands in the supermarket but I thought I'd give it a try. I purchased the balm and oil and within days I could see and feel the difference. They also smell fantastic and come in really good packaging Try these products and support a small business''
Why You Should Try Our Products
Alongside the many benefits, here are a couple of reasons why we are unrivalled in our niche.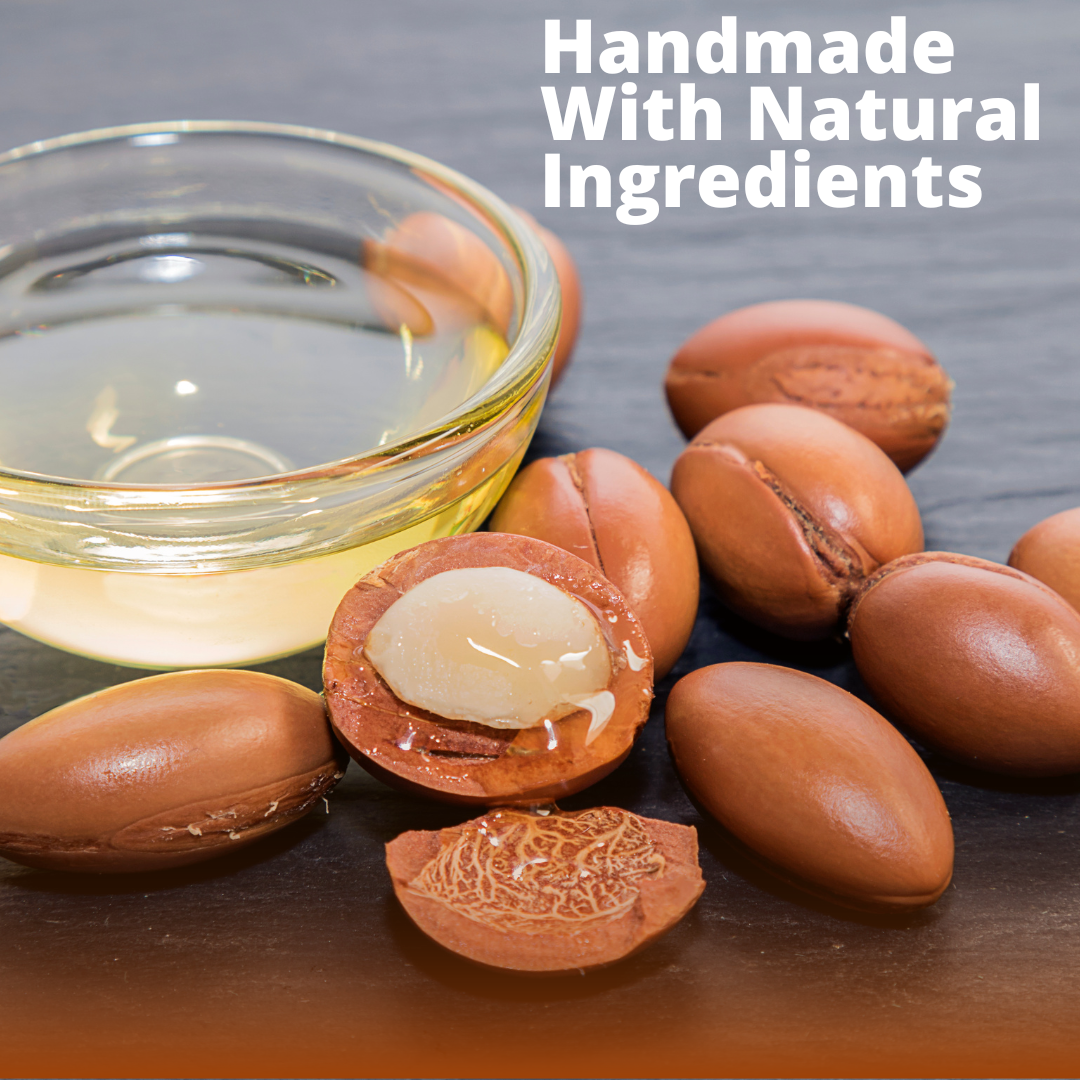 Handmade
With The Best Natural Ingredients In England!
UK Beard Brand Raising The Bar On Quality.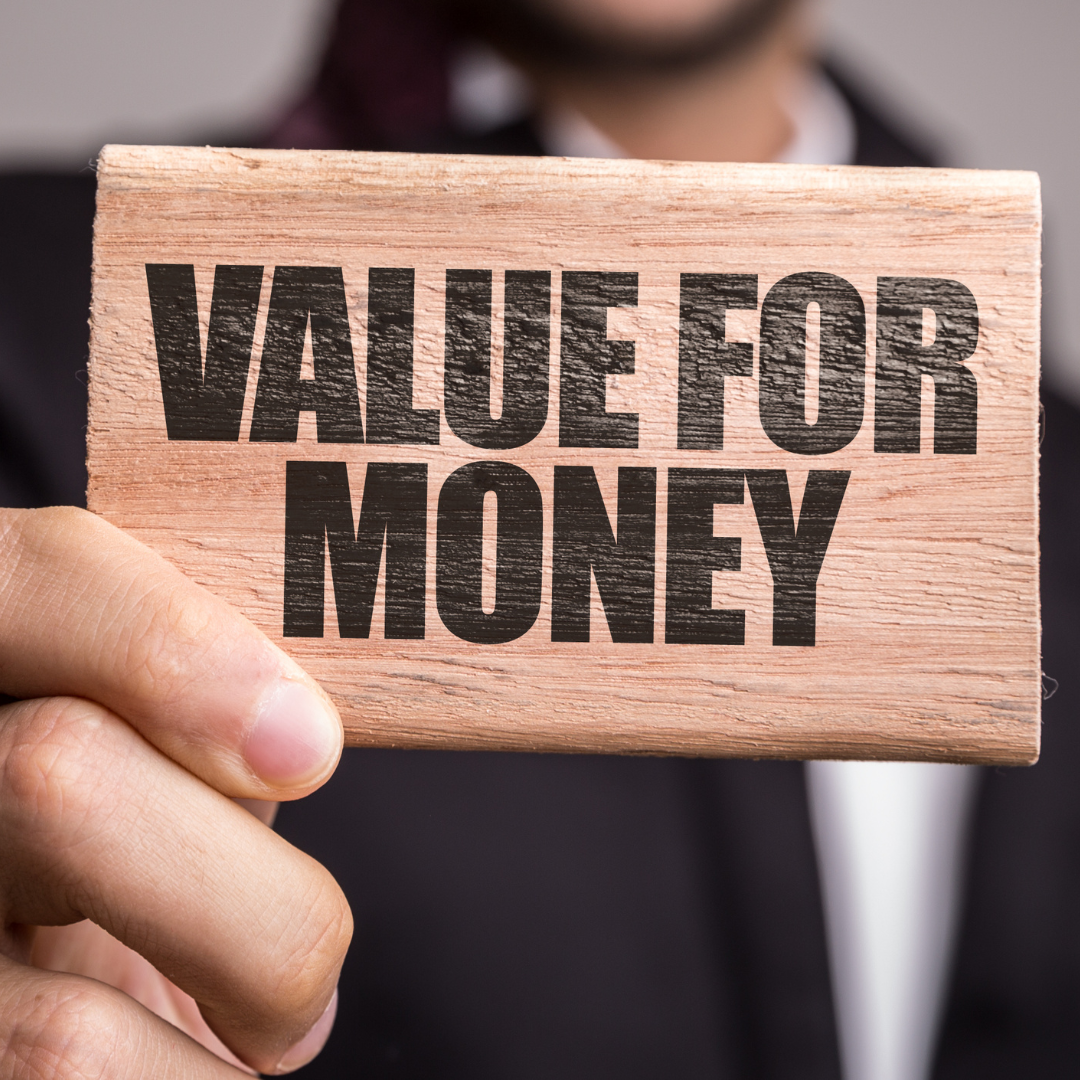 Making Beard Care Affordable
Caring for yourself, shouldn't cost an arm & a leg that's why we compete for the best quality product at affordable prices.

Up to 70% Cheaper than our brand competitors & our beard products are 100% better, being only natural, certified & highly recommended (over 500 Verified 5-Star Reviews).

To add the only UK Beard Brand, that offers a money-back guarantee if you are not 110% happy with your order.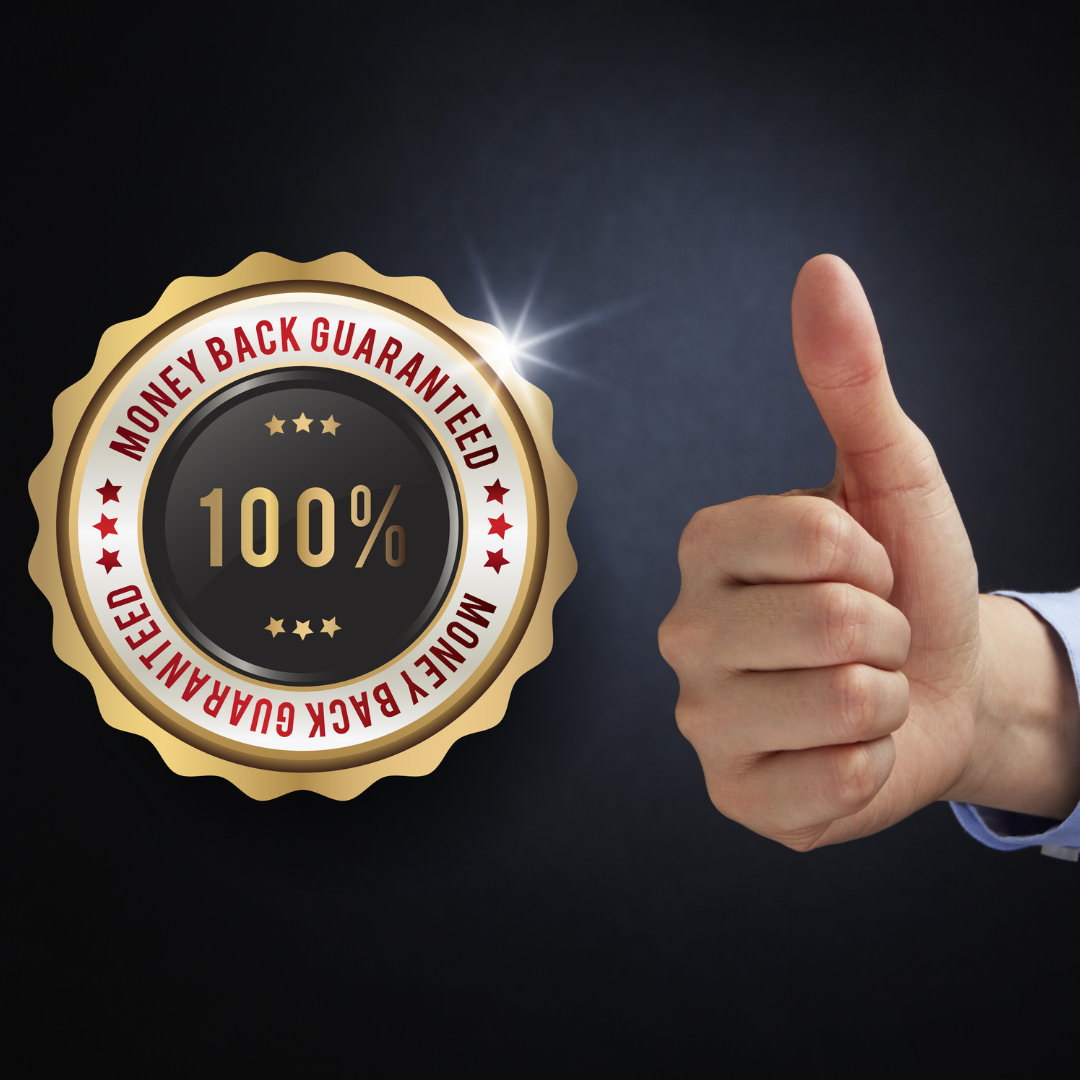 Secured With Money-Back Guarantee!
Ever bought something you didnt like online?
Us too!
Thats why we back up our customers with the confidence in our products.
If your not 110% happy with your order we will give you your money back.